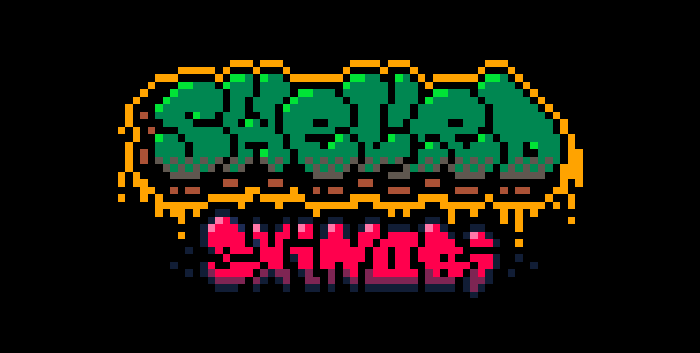 Shelled Shinobi
Shelled Shinobi
Alternate between classic platforming and controlling a fast sliding shell.

Controls
Keyboard / Gamepad:

Move: Left, Right arrow keys / Left joystick or D-Pad (binary / p8).
Jump*: Z or C / 🅾️ (PICO-8) or 🅰️ (Xbox controller).
Shell*: X or V / ❎ (PICO-8 / Xbox controller).
Pause, Options: P or Enter / Start (binary / p8) or Back (web).
*Can be swapped in the pause menu.

Credits
Design, programming, art and sfx by magu aka noppa.
Music remixed from PICO-8 Tunes Vol. 2 (CC-BY-NC-SA 4.0),
and Vol. 1, (CC-BY-SA-3.0), by Gruber.

Builds
The game may lag in the browser version, depending on the device and browser. In that case, please download the game from the button below, for smoother performance.

The browser version is also playable on mobile devices (quality varies on different devices and browsers).

Download
Click download now to get access to the following files:
shelled_shinobi_windows.zip
1 MB
shelled_shinobi_osx.zip
3 MB
shelled_shinobi_linux.zip
662 kB
shelled_shinobi_raspi.zip
1 MB